The Web Matters story, is also very much my story, and my journey to being a self-employed web designer. It started with my goal to work in a way that aligned with my personal values of fairness, professionalism and honesty. I realised the best way to work for a company the upheld those values, was to create my own.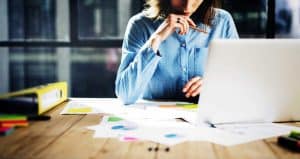 Back in 1995, when I built my first ever website, the web was a very different place. But, the basic principles of website design and marketing have remained very much the same - you must build a website and online presence that resonates with your target audience.
Company History at a Glance:
Started in 2006
Is a New Zealand LTD Company
Based in Christchurch New Zealand
Specialises in building and servicing SME websites for all types of business
Provides training in WordPress
Provides WordPress support
Is a Shopify Partner - for e-commerce website builds
Over the years, I've heard stories from new clients about things they've experienced with other web people. Some have been held to ransom and have lost domain names and even entire websites. Some have experienced 'ghosting' by their their web person - they've simply vanished.  So I work very hard to take away some of the unknowns and fears around paying for a website or web service, by being upfront and very transparent about costs and the process.
I've worked hard to turn the website design process into one that makes getting a website an easy and stress-free process. Even from day one in my business, I knew it was vitally important to nurture long-lasting and mutually beneficial relationships with my clients.  I'm happy to say, I've achieved this and much more - with many clients staying with me for over ten years
One day, when dealing with a frustrating admin issue, I thought to myself, I wish I had someone in business for themselves, who I could call right now, and who knew me and my business and had been working with me for years. Someone super reliable who I could really trust. It was then that I realised, I was that person for many other people. My clients know, they can pick up the phone or send an email, and they will reach me, and I'll understand what they need and respond quickly and efficiently.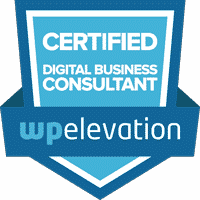 I undertake regular training via the Agency Mavericks (previously WP Elevation) training system for WordPress freelancers and agencies.
The Advantages of Working with Michelle at Web Matters
You will get continuity of service over many years
I will develop a rapport and an easy working relationship
I understand business  (I've been a multiple business founder, a manager and a director)
Benefit from many years of website and digital business experience (going back to 1995)
You will always be more than a 'project to be managed'
Always dealing directly with the owner of the company